Twitter has just dropped a huge hint about where they plan to go for commercial Twitter users, with a brand new "Payment and Shipping" setting that has showed up on some mobile user's Twitter accounts.
Here is what the new setting looks like, with h/t to Twitter user am_Bix.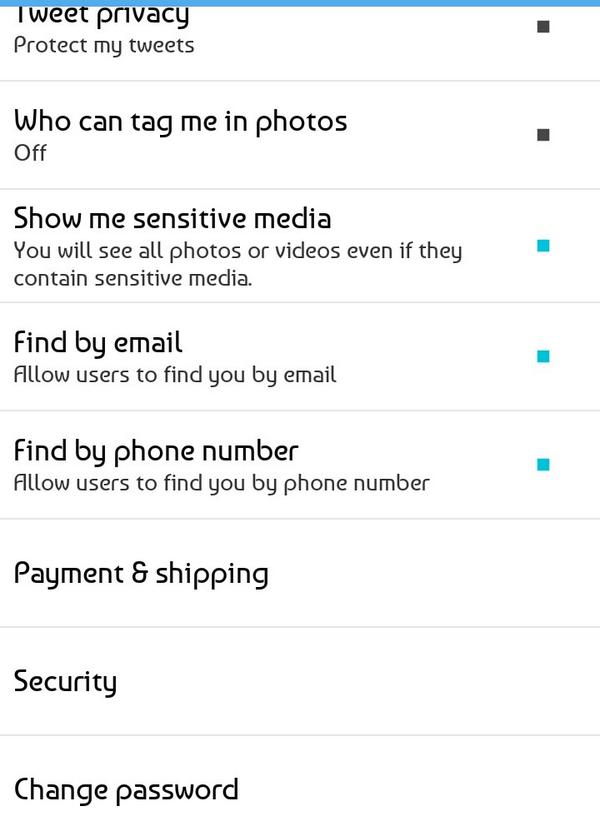 The new setting, which is still inactive at this point, is definitely a sign that Twitter plans to move into an ecommerce space directly tied into tweets by brands and other sellers.  There had been much speculation after people spotted "Buy Now" tweets attached to Fancy product tweets.
And it is also just one of the many changes Twitter has been testing or updating lately, such as testing descriptive hashtags, embedding linked tweets, and inserting what appears to be ads simply based on who your friends follow.
Twitter has not made any comments on the spotted change yet.
The following two tabs change content below.
Jennifer Slegg is a longtime speaker and expert in search engine marketing, working in the industry for almost 20 years. When she isn't sitting at her desk writing and working, she can be found grabbing a latte at her local Starbucks or planning her next trip to Disneyland. She regularly speaks at Pubcon, SMX, State of Search, Brighton SEO and more, and has been presenting at conferences for over a decade.
Latest posts by Jennifer Slegg (see all)